We have three worship services each week:
11 AM Sunday Morning Worship Hour
6:30 PM Evening Worship Service
6:30 PM Wednesday Evening Worship Service
(In-person Services available or watch Streaming online, click on Watch Live top of hm pg)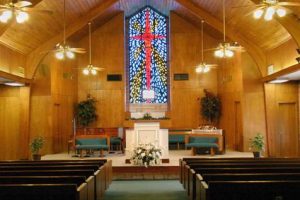 Our Worship services are a time of worship to exalt our Lord and Saviour, Jesus Christ. This is a time where our minds and spirits are renewed. A time where we worship the Lord through the singing of spiritual songs, through the giving of our tithes and offerings, and the preaching of God's Word that strengthens us so we can make it through out the coming week until we meet again in the Lord's House.