MISSIONARIES SERVING IN
CHAING MAI THAILAND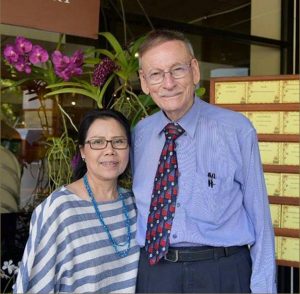 Dr. Jack L. Green faithfully served as the pastor of Landmark Baptist Church of Fort Worth for twenty seven years. However, after much prayer and seeking the Lord's will in the matter, on Sunday morning, May 11, 2008, he resigned the pastorate to go to Chiang Mai, Thailand as a missionary.
Dr. & Mrs. Green are sent out by the authority of the Landmark Baptist Church of Fort Worth, TX. The Landmark Baptist Church and I consider it an honor and privilege to wholeheartedly recommend Dr. Green to you as a missionary to the people of Thailand. They are working to reach out to the over 20,000 English speaking inhabitants of Chaing – Mai and build a Sovereign Grace Baptist Church in the city.

The Trinity Baptist Church is currently meeting in the conference room of the C. H. Hotel 10 Soi 8, Charoenprathet Road, Muang, Chiang Mai.
For updates on Dr. and Mrs. Greens missionary work, click the following link to visit the TBC Website
Click the link below to read Dr. Greens Prayer Letter containing the latest news of his Mission work:
Dr. Green Prayer Letter Dec. 2022
The Green's field address is:
Dr. & Mrs. Jack Green
158/10 Baan Suan Rim Tang
Moo #6 T. Cheung Doi, A. Doi Saket
Chiang Mai, Thailand 50220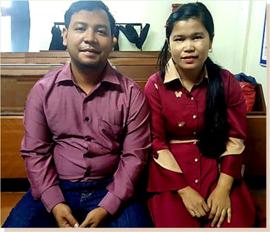 Dr. Peter and Janice Lai are a Missionary couple sent out by Trinity Baptist Church of Chiang Mai, North Thailand. Click the link below to read the Lai's Prayer Letter for updates on their Mission work: