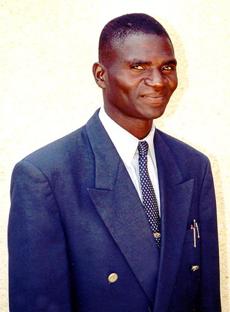 "Reaching Malawi, Mozambique, and Central Africa
with the Gospel of Jesus Christ"
Dr. Sindi was one of the first three graduates of the Landmark Baptist Theological Seminary Extension in Malawi.
After graduation he and the other men were ordained and then sent out by the Bread of Life Landmark Baptist Church at Ntaja.
In 2002 Dr. Mwase died and Dr. Sindi moved back to Blantyre and assumed the pastorate of the Blantyre church and the Directorship of the Seminary Extension in Blantyre.
Please pray for Dr. Sindi, the church, and the Seminary.