LBC's 30th Annual Bible Conference, was a blessing to all who attended (in person and live streaming). We are aiming to make our 31st Annual Bible Conference even better.
We were blessed to have eight strong men of God speak at the Conference this year – Pastor Charles Osborne, Pastor James McDowell, Dean Mike Reuterskiold,  Pastor Joe Maldonado, Pastor Tom Heath, Pastor Kelly Hinson, Pastor Pat Horner and Pastor Jack Warren. If you were unable to attend but would like to listen to the sermon each of these men brought, go to the page "30th Annual Bible Conference in Review" and click on the link for the Pastor you wish to hear.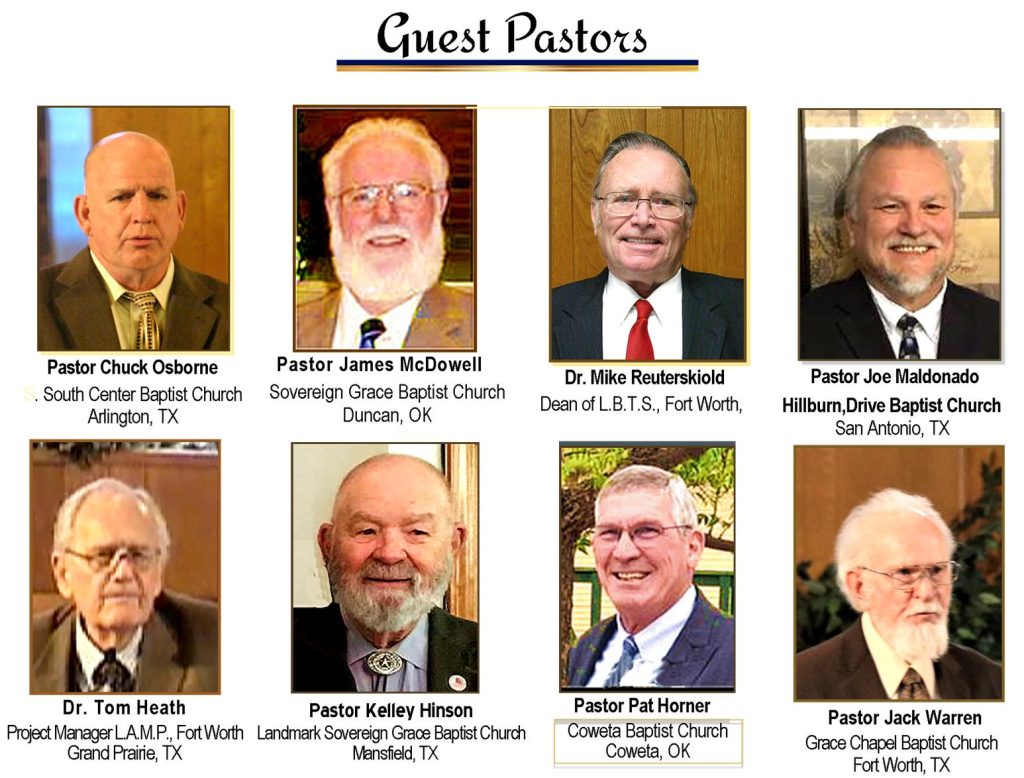 Check back for updates on the 31st Annual Bible Conference in 2023.